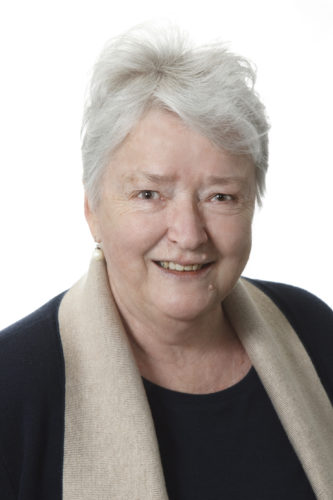 Carmel Coate, Chair
Carmel Coate has been in association management since 1982 and was with the National Fire Industry Association as their National Executive Director for more than 30 years while managing other industry organisations concurrently. Carmel Chairs the Boards of the Plumbing Industry Climate Action Centre and Fire Industry Training Pty Ltd and is a Commissioner of the Victorian Building Authority. Carmel is Director of Rocarm Pty Ltd and a member of the IAPMO R&T Oceana Oversight Committee.
Carmel is passionate about lifelong learning and works to ensure that as many individuals that wish to can access training that will add to their skills and allow each and every person to grow and develop as much as they wish. From this, industry develops, grows and is at the forefront of skills development, which allows our plumbing, fire protection and pipe trades industries to be world leaders. The collaboration that is PICAC, delivers world class individuals who support and protect their community with real skill, expertise and pride.
I'm committed to individual and industry skills development opportunities, with practical business outcomes.  To working towards an environment which supports ethical businesses, with as little red tape as possible, while having checks and balances to ensure good trade practices and contracting which delivers safety and confidence to the community.
Ken Gardner, Deputy Chairman
Ken Gardner has made a significant contribution to the Victorian building and energy sectors since the 1980s. Ken played a central role in gas and electrical policy and regulation before leading Energy Safe Victoria in 2005. From 2009 until 2019, Ken was the Chief Executive Officer of the Master Plumbers Association (MPMSAA) in Victoria. Ken Chairs the VBA's Plumbing Advisory Committee and is also on the Boards of the Industry Skills Council and the Plumbing Joint Training Fund.

As well as being a key provider and developer of world's best plumbing and fire protection training, PICAC acts as a kind of glue for the plumbing industry; or a vehicle for information flow between industry and training, governments and training providers, between Australia and the world. The benefits of a facility and organisation like PICAC were never more evident than in the design and delivery of the new Certificate III in Plumbing, which began in February of 2015. This is training designed by the industry, which will meet the future needs of industry, to be delivered by industry in an industry owned and operated first class training centre. This is exactly the role envisaged for PICAC when it opened its doors.
Earl Setches
Earl Setches has been actively involved in the plumbing industry for 30 years. In 2001 Earl was elected State and Federal Secretary of the PPTEU, and he has held both roles ever since. Earl is also Chair of the IPSF and is a Board Member of the Victorian Building Authority Plumbing Advisory Council (VBAPAC), the Building Industry Consultative Committee, Incolink, CBus and PJTF.

In my role as Secretary of the PPTEU and as a Director of PICAC, I am on occasion privileged to travel and meet industry leaders from around the globe. Whenever I do, I am reminded that although we are facing the same kinds of issues around climate change and water scarcity and an evolving and changing plumbing industry as a result, we are the only ones who have developed a whole of industry response. Nowhere else are there first class training facilities in which the training, research and plumbing industry development activities are directed towards ensuring industry professionals of tomorrow are equipped with the skills and knowledge necessary to allow the benefits of new technologies and innovations to be realised. As an industry, we should be very proud of the success of PICAC, and the innovation and cooperation that underpins it.
Russ Chaney
Russ Chaney has made, and continues to make, a valuable contribution to improving standards in world plumbing and, by extension, world health. Russ is the CEO of IAPMO, a non-profit membership based organization focussed on the development of codes that govern plumbing quality standards. Russ also serves as a Board Officer for the American National Standards Institute, and is a former Chair of the WPC.

Developments and innovations in plumbing and water management are happening around the world all the time. Product designers are continually discovering more efficient and effective means of capturing, using, re-using or distributing or treating waste and fresh water. It is vitally important that plumbing training, in world terms, keeps pace with that rate of change and innovation. As new techniques and products are pioneered, the know-how to use and maintain those systems and products needs to be shared and disseminated across the world plumbing fraternity. It is with that objective in mind that IAPMO is proud to partner with PICAC. This led to the establishment of The IAPMO Centre for Research Development at PICAC in Narre Warren, a world-class research and development centre.
Paddy McCrudden
Paddy McCrudden is the State Assistant Secretary and Federal President of the PPTEU. Paddy completed his plumbing apprenticeship in Ireland in the early 1980's before immigrating to Australia. Paddy became an elected official of the PPTEU in 1999 and has been an advocate for the plumbing industry ever since. He is a Director of the PJTF and CoInvest. Paddy also holds his Australian Financial Services Licence.

One of the great things about PICAC is that it is not just focused on training young apprentices. PICAC has course options suitable for Plumbers at every stage of their career lifecycle. Popular courses for upskilling, career progression and improving industry knowledge include Type A and Type B Gas Servicing and Asbestos Removal. With the opening of the new Geelong and Narre Warren campuses, there will be opportunities for workers from industries that have wound down, like car manufacturing, to upskill in OH&S or welding for example.
Glenn Menzies
Glenn Menzies commenced his career in the plumbing industry when he began working as a mechanical plumber in 1981. Glenn became an Organiser with the PPTEU in 2004 and has been a member of the VBAPAC since 2008. Glenn is CEO of CEPUTEC, a Director of FIT, PJTF and is a PPTEU-UA Ambassador.

A big highlight for me personally was the great progress made in developing the new PICAC Campus in Geelong. As a region, Geelong has been hard hit in recent years by business closures relating to manufacturing downturns and there are, and will be many more workers, needing to upgrade their skill sets in order to transition to new jobs in different sectors. PICAC can play a key role in that transition, providing tailored and targeted, needs-based training in a region where it is most required. The new facility opened in 2016 and I think it will be an important part of the training and economic landscape in that region for many years to come.
Sumit Oberoi
Sumit Oberoi is the Executive Director of the Air Conditioning & Mechanical Contractors' Association (AMCA) in Victoria. AMCA is a national trade association serving companies that operate in the commercial/industrial sector of the industry and is the only industry and employer association that is exclusively dedicated to the air conditioning and mechanical services industry. During 2013, Sumit was appointed to the PJTF Board.

The importance to the economy, to sustainability and to the building industry of the air conditioning and mechanical services industry is increasing all the time. Heating and cooling – how effective it is, how efficient it is and how well it is maintained is key to our sustainability as a community. That's why the first class HVAC training offered by PICAC is so important. We need to make sure our HVAC professionals, and there are more than 10,000 Australia wide working on hundreds of millions of dollars of equipment, are fully trained to work with often complex systems safely and effectively. PICAC training does that.
Glen Chatterton
Glen Chatterton is CEO of the National Fire Industry Association of Australia. Glen has worked in and with the Fire Protection Industry for over 10 years including in senior roles within Industry bodies as well as State Government. Glen is passionate about ensuring our trade is world-leading, licensed and has access to a well trained workforce. Working with members and partners, Glen has lead projects such as the development of our training centres, licensing reform and subcontractor payment reforms.

Fire Protection is our first line of defence against a fire tragedy in the buildings that we live, work and play. As we spend more time in denser and denser environments, it is even more important that fire protection systems are installed by highly skilled industry professionals. Delivering these highly complex skills right across Australia is critically important to our community.
Gary O'Halloran
Gary has 33 years' experience in the industry as a tradesman and an official of the Plumbers Union Queensland. Gary served as an Organiser and as the Assistant Secretary of the Plumbers Union for several years before being elected State Secretary in May 2015.  He is a Director of a number of building and construction industry related organisations including Services Trades Queensland (STQ) and Services Trades College (STC).
As the State Secretary of the Plumbers Union QLD and a Director of PICAC, I am excited to see that PICAC has facilitated the opening of its world-class plumbing training centre in Beenleigh, QLD. PICAC Beenleigh offers training that goes over and above the standard Certificate III trade training, including accreditation for new mechanical services licensing requirements and simulated work environments that capture the real life experience of working next to other trades and in commercial construction settings. The industry-wide collaboration that goes into training at these facilities is vital to the future of our industry, staying one step ahead to ensure quality of training, produce quality tradespeople and provide security in our industry's future.
Bruce Billson
The Hon Bruce Billson is the Founder and Principal of Agile Advisory, Director of Small Business and Enterprise at Deakin University and Special Counsel to Royce Communications. He is also Chair of the Australian Property Institute and a founding Director of Judo Bank. Prior to this, Mr Billson was the seven (7) term Federal Member for Dunkley in the Australian Parliament (March 1996 – May 2016) during which time he held numerous Ministerial roles, following a career at the senior executive level in Local Government for various Municipalities.
What I love about PICAC is its effectiveness as a genuine industry-wide collaboration, delivering the skills and validated competencies the economy needs, always with an eye to the future, making sure our graduates are 'tooled up' with the know-how that is in demand and valued in the workplaces of today and for tomorrow.
Shayne La Combre, Chief Executive Officer
Shayne La Combre was appointed CEO of the Plumbing Industry Climate Action Centre in December 2012 and has been a Board Member since February 2011. Prior to this Shayne was Director of Plumbing at Victoria's plumbing industry regulator, the Plumbing Industry Commission (now the Victorian Building Authority), a role he held for 7 years. In 2011 Shayne was elected to the Board of the World Plumbing Council. He became Deputy Chair for the 2013 – 2016 term, Chair for the 2016 – 2019 term and is now Secretary.
Good quality plumbing training is vitally important to our way of life. The success and health, of cities, economies, societies; all depend on access to a reliable, clean water supply. As the effects of climate change become more pronounced, and water and energy efficiency become increasingly important, the links between plumbing and sustainability are becoming even stronger. Ensuring that our plumbers are trained to meet these challenges is fundamental to our ability to maintain good public health, and to sustain the natural environment.