World Plumbing Day is celebrated globally on March 11. It is a day to acknowledge and celebrate the vital contribution of skilled plumbing professionals and the essential role plumbing plays in societal health and wellbeing.

To recognise World Plumbing Day in 2022, PICAC hosted a suite of events at our campuses in Victoria, NSW and QLD in celebration of all things plumbing.
---
World Plumbing Day – VIC
PICAC hosted the annual World Plumbing Day Apprentice Skills Contest at our Brunswick Campus on March 11. The competition brought together 6 plumbing and 6 sprinkler fitting apprentices from Victoria, QLD, and for the first time ever, NSW.

Alongside the Apprentice Skills Contest, PICAC hosted a World Plumbing Day BBQ lunch for all apprentices, students and staff at the Brunswick campus.

The Apprentice Skills Contest kicked off bright and early on World Plumbing Day, and it was a fiercely fought contest to the very end. A big thank you to all who competed and congratulations to the finalists in both competitions.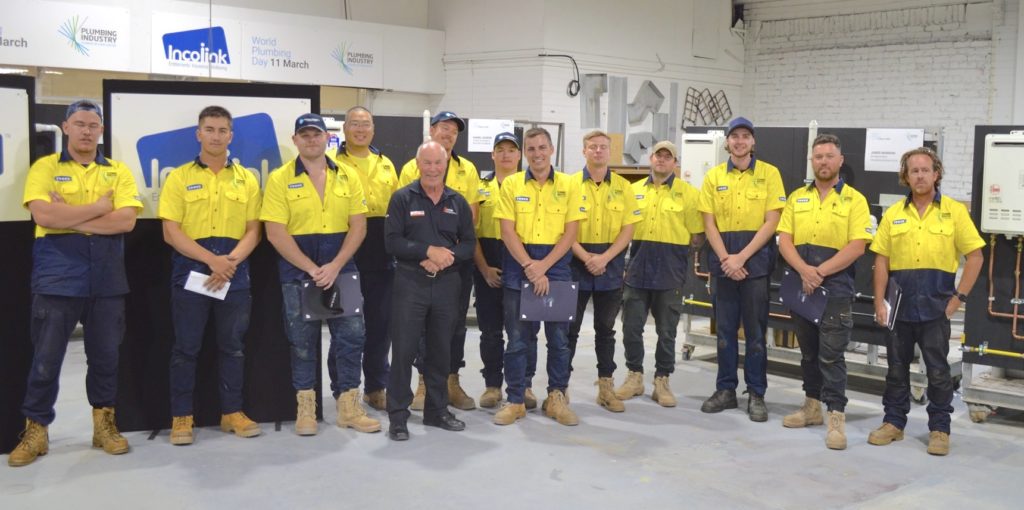 2022 APPRENTICE SKILLS COMPETITION FINALISTS

Plumbing competition:

3rd place: Charlie Zhu – Plumbing Apprenticeships Victoria (VIC)
2nd place: Tanar Rivers – Christopher's Contracting (QLD)
Winner: Daniel Cooper – Cooke & Dowsett (VIC)

Sprinkler fitting competition :

Joint 2nd place:
Steve Barbeta – Specialised Fire Protection (VIC)
Bailey McGuire – Modern Fire (QLD)
Winner: Shaun Murphy – Paramount Fire (VIC)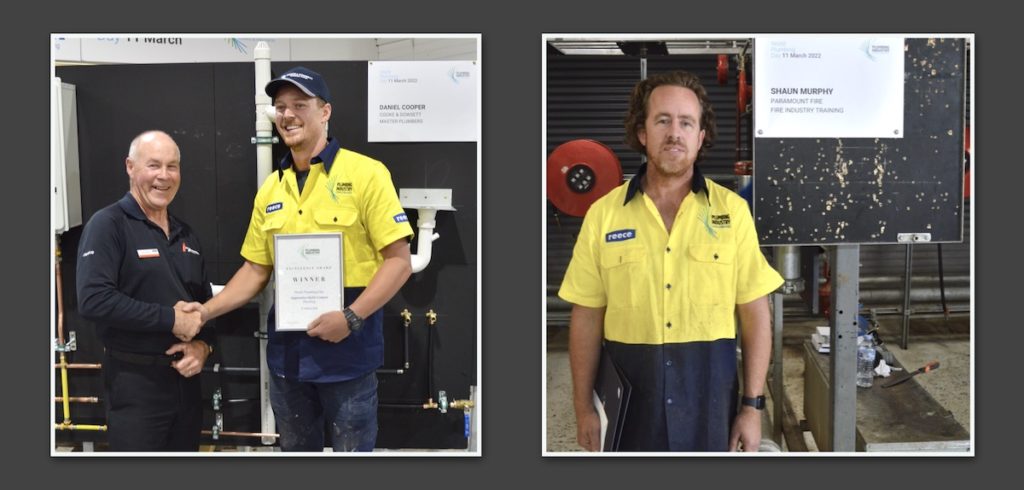 ---
World Plumbing Day – NSW

PICAC Glenwood hosted its inaugural World Plumbing Day celebration on March 11. Community leaders, Industry participants, trainers and apprentices gathered at the PICAC Glenwood campus to celebrate the essential work of licensed plumbing.

Speakers at the event included Mark Buttigieg, Member of the Legislative Council and Opposition Whip in the Legislative Council, Michelle Rowland, Federal Member for Greenway, Chris Seet, Assistant State Secretary of the Plumbing Trades Employees Union of NSW and Bill Guthrie, PICAC NSW Operations Manager. Following the addresses, a catered luncheon was held on the grounds of PICAC Glenwood for guests, trainers and apprentices.

PICAC Glenwood also held a Sprinkler fitting apprentice competition for 3rd year apprentices. The competition began at 9:00 am and concluded with an Awards presentation at 2:30 pm. Congratulations to all the apprentices who participated in the contest.
---
World Plumbing Day – QLD

World Plumbing Day was celebrated with a BBQ lunch at the PICAC Beenleigh campus. Apprentices, students and staff gathered to celebrate the important role plumbing plays in the health and safety of modern society.